From the President: Woodstock's 40th anniversary research symposium and bash was a big success
For those who participated in our 40th anniversary national research symposium and bash, you know there was much learning, sharing, and celebrating.

If you weren't able to make it, President Dory Rand recaps the event's highlights in her monthly "From the President" post, including keynote speakers, the inaugural Scheinfeld Award, the bash, and more. Thanks again to all the attendees, panelists, sponsors, and keynote speakers that made the event possible!
read more ›

Related: See photos from the 40th anniversary research symposium and bash

Mortgage, Credit Card Issues top concerns for Illinois consumers, new policy brief shows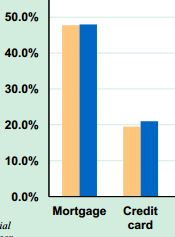 Issues with mortgages and credit cards were the top complaints Illinois consumers submitted to the Consumer Financial Protection Bureau (CFPB)'s consumer complaint database, a new policy brief from Woodstock Institute shows.

The policy brief examines data from the CFPB's online consumer complaint database and compares Illinois' complaint data by issue and product with national complaint data.
Consumers speak out at Chicago CFPB hearing on credit cards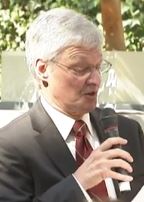 Chicagoans had an opportunity earlier this month to voice their concerns about different types of consumer credit to the director of the Consumer Financial Protection Bureau (CFPB), Richard Cordray. Woodstock Institute's Spencer Cowan testified alongside partners and consumers on the CARD Act, which limits the amount of fees issuers can charge, requires issuers to consider a borrower's ability to repay before extending credit, prevents interest rate increases during the first year, and offers other consumer protections.
New At Regional HOPI: Speakers announced for Innovative Collaborations to Revitalize Communities

At RHOPI's annual forum on October 30, attendees will discuss how organizations from different sectors can overcome barriers and collaborate to promote a housing market recovery and revitalize communities
Speakers were announced last week and include Alan Berube of Brookings Institution, Joe van Dyk of Gary, Indiana, Ed Jacob, Executive Director of Neighborhood Services Center of Chicago; Cook County Commissioner Bridget Gainer, Illinois Attorney General Lisa Madigan, and more! You can register for free by clicking "read more" below.