From the President: Reducing Inequality, Advancing Economic Security and Mobility
As we at Woodstock Institute remember Dr. Martin Luther King, Jr.'s legacy, we also must reflect on how much still needs to be done to achieve his vision of a society where the family into which you are born and the color of your skin do not determine your destiny. At this time, it is fitting that we think about the ways in which our work on financial justice issues can help to reduce inequality of opportunity and outcomes for lower-wealth people and communities, and for people and communities of color.
Illinois Secure Choice Savings Program becomes law, possible model for other states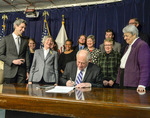 Illinois Governor Quinn signed the Illinois Secure Choice Savings Program (SB2758) into law on January 4, 2015, establishing the authority for creation of a program that will help millions of private-sector workers in Illinois save for retirement.

The law, which passed the Illinois General Assembly during the 2014 veto session, will automatically enroll workers without access to an employment-based retirement plan into the program. While workers can opt out, participants will build savings in a Roth Individual Retirement Account (IRA) through payroll deductions. All accounts will be pooled and professionally managed by an investment firm hired by the State, thereby keeping fees low and ensuring competitive investment performance. The State will not have any access to the workers' funds.
Obama's new college plan can make college affordable, should target low-income students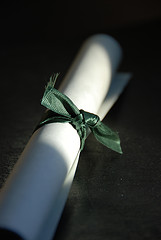 President Barack Obama recently proposed the America's College Promise plan to make community college free for two years, a proposal which could benefit millions of students and help reduce student loan debt.

The Tennessee Plan, which pays for community college tuition not covered by federal grants for qualified students in Tennessee, inspired the America's College Promise plan. President Obama's proposal differs from the Tennessee plan by covering the full tuition cost for all students, even those who receive federal grants such as Pell grants. Under the proposal, the federal government would cover seventy-five percent of the community college's tuition and the participating state would absorb the difference. Students who receive federal grants could use them for other college costs, like supplies, fees, and living expenses. The tuition waiver is dependent on the student maintaining a grade point average of 2.5 or higher, attending the college at least half-time, and progressing towards degree completion.
CFPB Reports on Loopholes in Military Lending Act
The Consumer Financial Protection Bureau (CFPB) recently published areport detailing how loopholes in the Military Lending Act (MLA) are negatively affecting the military servicemembers it was designed to protect. When Congress passed the MLA, its purpose was to protect military servicemembers from predatory lending practices. That was back in 2007, and now the Department of Defense (DoD) has proposed revisions to the MLA that will close some of the loopholes.
Almost Half of Consumers Do Not Shop for Mortgages, CFPB Report Finds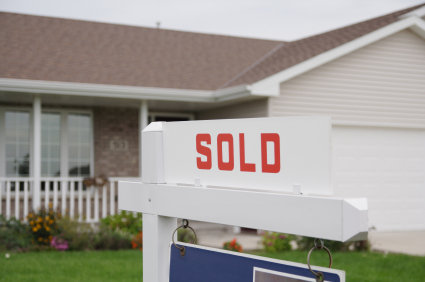 WASHINGTON, D.C. — Today the Consumer Financial Protection Bureau (CFPB) released a report finding that almost half of consumers do not shop around for a mortgage when purchasing a home. The report also found that informed consumers are more likely to shop, especially if they are familiar with available mortgage rates. As part of its Know Before You Owe mortgage initiative, the CFPB is releasing "Owning a Home," an interactive, online toolkit designed to help consumers as they shop for a mortgage. The suite of tools gives consumers the information and confidence they need to get the best deal.
read more ›
Back to top