From the President: Graduation
Surrounded by parents, grandparents, aunts, uncles, cousins, and friends, my son Joel graduated from college on May 16. He completed his bachelor's degree in four years without taking on any student loans. There are many reasons why he was able to do that, including the fact that Joel grew up in a middle class household with parents who expected him to go to college and started saving for his college education at birth. Joel was also eligible for some merit-based scholarships and grants and worked each summer to earn some spending money. Joel understands that not every kid has such opportunities and he thanked everyone who helped him along the way.

I want all children to have the same opportunities that Joel had to attend and graduate from college without being saddled with debt that could inhibit future opportunities. Higher education is often the best path out of poverty and towards opportunity for children born into lower-income and lower-wealth households. While there are many things that individual students and their families can do to increase the likelihood of college completion, the policy landscape must change in order to address the structural inequalities and racial wealth gap that make it difficult for many children in America to attend college and earn college degrees, and to do so without incurring excessive student debt.
Report: Many students at for-profit colleges are more likely to take out student loans than other students, even in similar circumstances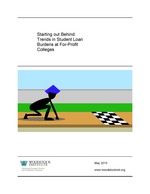 CHICAGO—Students from two-year for profit colleges are more likely to borrow and often borrow more than similar students at two-year public colleges, new research from Woodstock Institute shows. Latino and white students at four-year for-profit colleges were more likely to borrow than Latino and white students of similar backgrounds at public and nonprofit schools.

"It's well known that for-profit college students borrow—and default—more than students at public and nonprofit schools," said Katie Buitrago, senior policy and communications associate at Woodstock Institute. "This research shows that even when for-profit students have socioeconomic backgrounds similar to students at other schools and attend schools with similar costs, many students are still more likely to borrow at for-profits than at other schools. Something is happening at for-profit schools that is driving students into debt."
Let the Department of Education know that students should have safe banking options on campus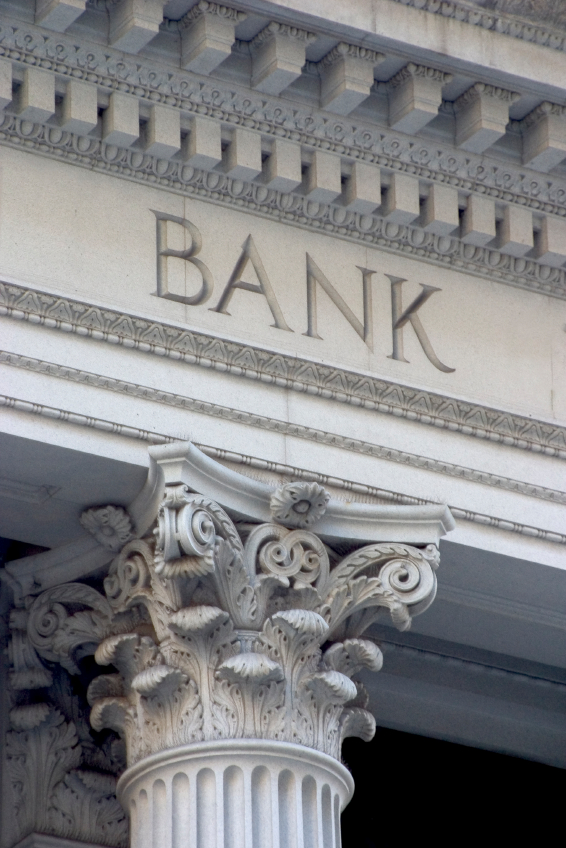 The Department of Education recently proposed rules that would protect students from excessive fees and other predatory practices on prepaid and debit cards used to receive federal aid funds. The Department estimates that this proposal could protect as many as 9 million college students receiving $25 billion in federal aid.

Many colleges enter into marketing agreements with banks to promote their banking services on campus, often in exchange for financial benefits for the schools. These agreements may include provisions requiring students to receive federal aid disbursements on the banking partner's prepaid or debit cards. According to the Government Accountability Office, at least 852 schools have agreements to provide debit or prepaid cards to their students.
Sen. Shelby's proposal supports big banks, but leaves consumers at risk
A proposal to relax federal standards in mortgage lending and bank regulation could undo years of work to enhance consumer protections and prevent financial crises. U.S. Senate Banking Committee chairman Richard Shelby (R-AL) proposed legislation that would change criteria used to define big banks, sharply reducing the number of banks that would fall under federal regulation, as well as loosen mortgage lending standards.

One of the components of Sen. Shelby's proposal changes the definition of a systemically important bank from a bank with $50 billion in assets to a bank with $500 billion in assets. A systemically important bank is a financial institution whose failure could create an economic crisis. Increasing the threshold for systemically important banks to $500 billion will decrease the number of banks that fall under stricter federal regulation under the Dodd-Frank Act designed to prevent financial crises. If Sen. Shelby's proposal is approved, 28 of the 34 largest banks would no longer be subject to enhanced prudential risk protections. Woodstock applauded passage of the Dodd-Frank Act because it helps prevent more bailouts and protects consumers via the Consumer Financial Protection Bureau (CFPB). The CFPB is already under attack in Congress, where some congressmen wish to limit the number of banks it regulates. Sen. Shelby's proposal continues the assault by attempting to limit authority to reduce systemic risk to our economy


Ask Illinois lawmakers to support a budget that protects children, families, and communities



The spring legislative session for Illinois lawmakers is scheduled to finish on May 31st. Between now and then, our elected officials are working to craft a budget that must address a projected six billion dollar deficit. Governor Rauner proposed a budget that included severe cuts to crucial human services, including programs for homeless youth and services for affordable and supportive housing. Slashing the budget does not have to be the answer.

Lawmakers, and our Governor, have a choice. Instead of balancing the budget on the backs of the state's most vulnerable workers and families, elected officials can choose to raise new revenue to address the deficit. Just last week, the Fiscal Policy Center at Voices for Illinois Children released a detailed report outlining a variety of revenue options. Their one page fact sheet provides a quick summary.

read more ›

Back to top