From the President: Small Business Lending and CRA Issues Trending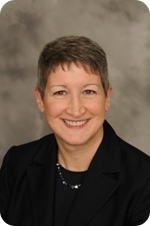 Leading up to and since the National Community Reinvestment Coalition (NCRC) conference in March, Woodstock Institute has been part of the surge in work on, and interest in, small business lending and Community Reinvestment Act (CRA) issues at local and national levels.

Woodstock was pleased to lead a large and diverse delegation of NCRC members and nonprofit leaders from Illinois on Capitol Hill visits with our Illinois elected officials as part of NCRC's largest and most successful 25th anniversary conference. We met with legislative aides from the offices of Senators Durbin and Kirk as well as Representative Jan Schakowsky and staff from the offices of Representatives Quigley, Hultgren, Dold, Bustos, Kelly, and Gutierrez. In addition to urging them to strengthen and modernize the CRA, we also encouraged them to support the independence of the Consumer Financial Protection Bureau (CFPB), and preserve the affordable housing goals of Fannie Mae and Freddie Mac. During the conference, Woodstock moderated and presented on panels regarding small business lending and age-friendly banking. click here.
A Step in the Right Direction: Chicago's Expansion of Vacant Building Registrations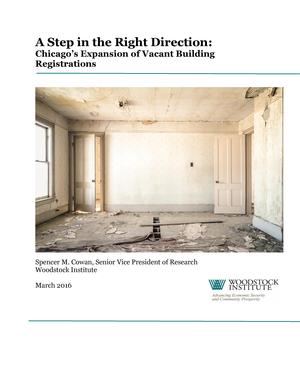 The City of Chicago requires the owners of vacant properties to register them with the city, and to secure and maintain them. The city amended its vacant buildingregistration ordinance in November 2011 to require mortgagees to register vacant properties in an effort to address the growing problems created by vacant buildings stuck in the lengthy foreclosure process. read more ›

Data Anecdotes: Home Mortgage Lending in 2014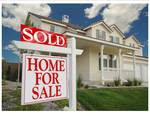 Senior Research Associate, Michael Aumiller, walks readers through interpreting the 2014 Home Mortgage Disclore Act data. The number of home purchase applications decreased year-over-year, but origination rates were higher. read more ›
Woodstock's Illinois State Legislative Priorities: An Update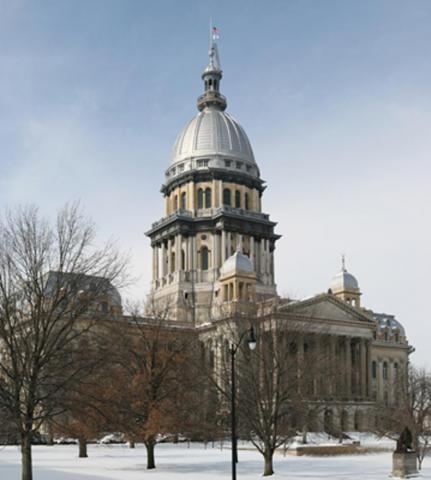 Woodstock Institute's Vice President of Policy provides readers with an update of the current legislative session. This week was the most active week in Springfield so far this year. Friday, April 8 is the deadline for bills to pass out of committee. For Woodstock and our legislative priorities, the week was mostly successful.
read more ›


US Department of Labor Issues Historic Fiduciary Rule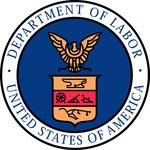 April 6 was an historic day for consumers. On that day, the Department of Labor (DOL) issued the so-called Fiduciary Rule. The Fiduciary Rule, which has been years in the making and has been vigorously opposed by industry, will require retirement investment advisors to act in the best interests of the consumers they are advising. read more ›