From the President: Bringing Illinois voices to national policymakers at NCRC
Once again, Woodstock Institute, dozens of fellow Illinoisans, and hundreds of colleagues from across the country will descend upon Washington, DC, March 25-28, to learn new skills; visit our elected officials on Capitol Hill; meet with banking, housing, and consumer regulators; and network with new and experienced advocates and industry representatives. Our goal, as always, is to create a just economy. Check out the great time we had at NCRC last year.
Take action to reform prepaid cards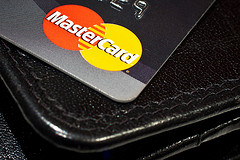 Consumers are increasingly using prepaid cards as an alternative to cash or checking accounts, but the market remains widely unregulated. The Consumer Financial Protection Bureau (CFPB) released proposed rules to protect consumers from harmful prepaid cards.
Department of Education ends relationships with deceptive student debt collectors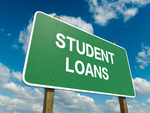 In an important move against deceptive and abusive debt collection tactics, the U.S. Department of Education severed ties with Pioneer Credit Recovery, Navient's debt collection arm, and four other debt collection agencies. Woodstock Institute applauds the Department of Education for ending its relationships with debt collectors that mislead students about their options.
Chicago region sees double-digit declines in foreclosure filings and auctions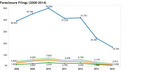 Both foreclosure filings and foreclosure auctions declined substantially in the Chicago six county region between 2013 and 2014, new data from Woodstock Institute show. Foreclosure filings, which indicate the beginning of the foreclosure process, fell by 33.7 percent in the Chicago six county region between 2013 and 2014. Foreclosure auctions, which indicate the completion of the foreclosure process and transfer to new owners, declined by 22.4 percent in the Chicago six county region over the same time period.


Save the Date: Community Investment Awards


Woodstock Institute invites you to the 2015 Community Investment Awards Reception at Instituto Cervantes on May 14, 2015, at 4:30 p.m. After we enjoy some tasty appetizers, drinks, and networking, we will recognize the accomplishments of community champions who exemplify what it means to work locally with a national impact.

read more ›

Back to top

Event: Retirement Security Federalism: Illinois Secure Choice and the Future of Saving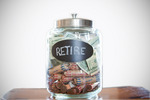 Americans overwhelmingly believe that a retirement crisis is facing the nation, and nearly three-quarters of Americans worry about their own ability to retire. Yet the last major federal changes to our nation's retirement policy were made in 2006. While Congress stalls, states are stepping into the breach with their own innovative plans. The Illinois Secure Choice Savings Plan could be the first statewide automatic-IRA plan in operation. Ultimately, Secure Choice could connect as many as 2.5 million Illinoisans, who currently have no employer-sponsored account, to retirement savings. Approximately 20 states are studying or creating similar initiatives.

Please join the New America Foundation as we explore these questions with the lead sponsor of the Secure Choice legislation in Illinois, State Senator Daniel Biss (D-IL-9), and key advocates, including Courtney Eccles from Woodstock Institute, who helped the law achieve passage.
read more ›
Back to top
Image courtesy of American Advisors Group