From the President: Government, corporate policies should foster good financial decisions
Having administered a large-scale financial education program and evaluation back in 2001-2003, I read with interest CFPB's recent "Financial well-being: The goal of financial education" report in preparation for the Consumer Advisory Board public meeting on February 19. I wasn't surprised that a key finding is that "factual knowledge in and of itself is not sufficient to drive behavior or behavior change." The authors astutely framed the discussion as being about not only financial knowledge, skills, and execution, but also about fostering an environment where people have the opportunity to develop and exercise those skills.
CFPB achieves two major wins for student borrowers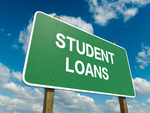 The Consumer Financial Protection Bureau (CFPB)'s student loan team, led by Rohit Chopra, won two major victories for student borrowers over the past week. New guidance encouraging private student lenders to make loans more affordable will set up more borrowers to succeed, even when they are un- or underemployed. An agreement that includes significant debt relief for students who received predatory loans from a poorly-performing for-profit college will give thousands of students a fresh start to seek out a better education.

College Savings Plans Should be Expanded, Not Taxed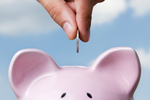 President Barack Obama recently proposed to remove a major tax benefit from 529 accounts, which millions of families use to save money for college. The account name, 529, refers to section 529 section of the Internal Revenue Code. According to a New York Times article, experts say these tax-advantaged accounts primarily benefit affluent families. Altogether, seven million families are using 529 plans and have saved $217 billion. The article notes that families with an income of over $200,000, which puts them in the top 6 percent of the population, hold 70 percent of 529 accounts. The president's proposal would have replaced all current college savings tax preferences with a single tax credit that would be more widely available to middle-class families, but that proposal had no chance of passing this Congress. Due to public pressure, President Obama withdrew his proposal to remove tax benefits from 529 accounts. While Woodstock Institute applauds President Obama for trying to make college more accessible for the middle class, there is much more that can be done.
Regional banks' argument against the CFPB misguided
The Consumer Financial Protection Bureau (CFPB) is coming under fire in Congress. The CFPB supervises the activities of banks with over $10 billion in assets. The "Consumer Financial Protection Bureau Examination and Reporting Threshold Act of 2014" would change the CFPB "big bank" threshold from at least $10 billion in assets to at least $50 billion in assets, decreasing the number of banks the CFPB currently supervises by two-thirds. The Dodd-Frank Act gave the CFPB authority to supervise the largest banks in the United States, but changing the threshold would make a big impact on the number of banks the CFPB monitors and an even bigger impact on the number of consumers the CFPB could protect.
Image source: www.401kcalculator.org
Secure Choice makes an impact across the nation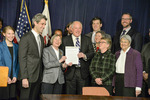 When then-governor Pat Quinn signed the Secure Choice retirement savings bill into law in January, reporters and policy wonks across the country took notice because the Illinois program could become a model for other states and the federal government. "If [Secure Choice] is successful in getting more people to save, it may end up being a model for other states and the federal government," Josh Barro with the New York Times reported. Read more of the press coverage below.
read more ›
Back to top