From the President: CFPB is under attack in Congress
One of our movement's accomplishments of which I'm proudest is the creation of the Consumer Financial Protection Bureau (CFPB). The CFPB has already dramatically improved the lives of millions of consumers, for example, through enacting and enforcing mortgage loan and servicing rules that protect homebuyers and homeowners in foreclosure, taking action against for-profit colleges that trap students in debt without providing quality education, and creating groundbreaking rules to protect consumers of products such as prepaid cards and payday loans. The CFPB has delivered over $5 billion in financial relief to over 15 million consumers who have been harmed by abusive and deceptive financial services. Consumers now have more information they can use to make sound financial decisions thanks to the CFPB's efforts to improve disclosures for mortgages and student loans and expose consumers tofinancial education at critical points in their lives. Consumers in Illinois and across the country are getting a fairer shake because of the CFPB.
That's why it's so concerning to see the onslaught of attacks against the CFPB from this Congress. Legislators have proposed a long list of bills that would defund and defang the CFPB, making it harder to take action against financial services providers that strip wealth from consumers.
2015 Community Investment Awards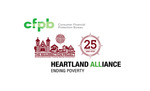 Woodstock Institute invites you to the 2015 Community Investment Awards Reception at Instituto Cervantes on May 14, 2015, at 4:30 p.m. After we enjoy some tasty appetizers, drinks, and networking, we will recognize the accomplishments of community champions who exemplify what it means to work locally with a national impact.

This year we will be honoring Heartland Alliance, Rohit Chopra of the Consumer Financial Protection Bureau, and The Resurrection Project for their outstanding leadership.
Corinthian students should not be saddled with debt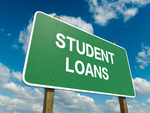 Illinois Attorney General Lisa Madigan and Senator Dick Durbin are taking a stand for student loan borrowers by urging the federal government to forgive the federal student loans of Corinthian Colleges students. Student loans are often regarded as "good debt": they help consumers build their assets by giving them access to more prestigious and higher-paying jobs. However, an unwelcoming job market has left student loan borrowers with fewer job options and thus fewer opportunities to pay back their debt. One of the populations that was the hit the hardest is for-profit college students. Woodstock Institute research shows that for-profit college students are graduating with more debt and fewer job opportunities than their peers.
Rauner's proposed budget cuts take away from Illinois' future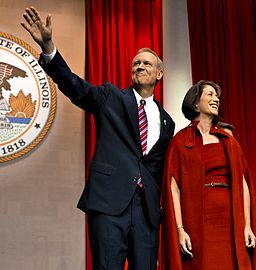 Most Illinois residents know that the state is billions of dollars in debt and has fallen behind on funding its pension obligations. Gov. Bruce Rauner has proposed severe cuts to the fiscal year 2016 (FY16) budget to remedy this situation. However, the Governor's proposals have focused on cutting the budgets of Illinois human services, including services for affordable housing, homeless youth, and supportive housing. These cuts hurt the state's most vulnerable citizens by taking vital resources away from those that need them the most.


How colleges can help students make smart banking decisions


For many college students, selecting a bank account is one of their first experiences with the financial system. With so many options, students may rely on their college for guidance on which bank account would best meet their needs. It's easy for students to choose the bank that gives out freebies in the dining commons, puts the college logo on bank marketing materials, or can activate an account using their student ID cards.

read more ›

Back to top