From the President: Considering Scarcity
I recently read an eye-opening book entitled "Scarcity: Why Having So Little Matters So Much," by Sendhil Mullainathan and Eldar Shafir. It's about how scarcity of time, money, food, and sleep affects our brains, creating a tunnel vision. This tunnel vision may sometimes help us focus in productive ways, but often reduces our cognitive capacity or "bandwidth" in harmful ways.



The authors, leading researchers in behavioral economics and psychology, illustrate the effects of scarcity on bandwidth through a variety of examples from research conducted in the United States and abroad with a wide range of participants.
Sen. Kirk votes to block new leadership of housing regulator

Last month Illinois Senator Mark Kirk voted to filibuster the nomination of Congressman Mel Watt to lead the Federal Housing Finance Agency (FHFA). The motion to allow Congressman Watt's confirmation vote failed on a vote of 56-42 (60 votes are necessary to proceed).
The FHFA is a powerful agency that regulates Fannie Mae and Freddie Mac, which invests in more than three-fourths of the nation's new mortgages.
CFPB collecting payday loan complaints from consumers
The Consumer Financial Protection Bureau (CFPB) announced last week that it will begin collecting consumer complaints on payday loans.
The Bureau's Office of Consumer Response is adding payday loans to its list of previously accepted complaints on bank accounts, mortgages, debt collection, credit cards, credit reports, money transfers, student loans, and other consumer loans. Now consumers will also be able to submit complaints about payday loan issues
read more ›


Related: Woodstock Institute asks regulators to delay acquisition of Heartland Bank by Midland States Bank
NCRC and Woodstock Institute release report on capital and credit access for small businesses in the Appalachian region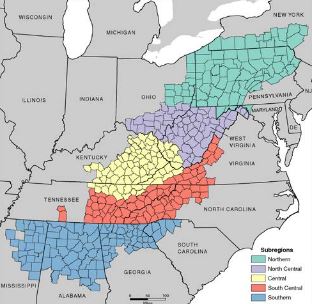 Last month, the National Community Reinvestment Coalition (NCRC) and Woodstock Institute released a report entitled "Access to Capital and Credit in Appalachia and the Impact of the Financial Crisis and Recession on Commercial Lending and Finance in the Region."



The report, which was commissioned by the Appalachian Regional Commission, and authored by NCRC and Woodstock Institute, details trends in the availability of capital and credit to small businesses in the Appalachian Region.
read more ›

Related: Early bird registration for NCRC conference open through Dec. 20
New At Regional Housing Partnership: New funds available for revitalizing vacant homes

The Illinois Housing Development Authority (IHDA) recently announced an important new resource for municipalities looking to reduce the negative impacts of vacant residential buildings on their communities.
Municipalities and counties can apply for up to $75,000 from the Abandoned Property Program to secure, maintain, demolish, or rehabilitate vacant homes. Applications are due by 3pm CST on December 6, 2013 and will be disbursed in annual funding cycles going forward.