Woodstock Negotiates $3B CRA Agreement
After nine months of back and forth, NCRC board members Elisabeth Risch of St. Louis Equal Housing and Community Reinvestment Alliance (SLEHCRA) and Woodstock President Dory Rand successfully negotiated a three-year, $3 billion CRA agreement with The PrivateBank and CIBC (a Canadian bank) in connection with CIBC's application to the Chicago Fed to acquire PrivateBank. Shareholders voted to accept CIBC's offer, so now the Federal Reserve must approve the merger. The banks agreed to submit the agreement to the Fed and to post it on the bank's website. Woodstock and SLEHCRA asked the Fed to make the CRA agreement a condition of approval of the application. A Fed decision is expected soon.
Join Public Briefing on New Research on Small Business Lending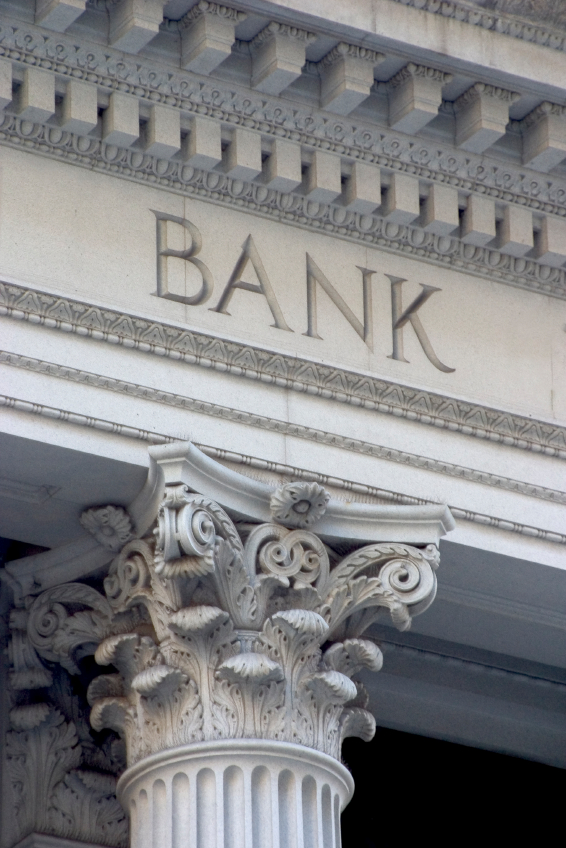 Woodstock Institute is holding a public briefing on August 9, 2017, at 10:00 a.m. CST via conference call concerning the release of our research report Patterns of Disparity: Small Business Lending in the Detroit and Richmond Regions. The report examines the state of traditional bank small business lending in Detroit, MI, and Richmond, VA, and offers policy and practice recommendations concerning the noted disparity in lending to businesses in low- and moderate-income neighborhoods and in communities of color.
Governor Rauner Approves Double-Digit Rate Increase on Lower-Income Consumers
Chicago, IL – The Illinois Department of Financial and Professional Regulation (IDFPR), an executive branch agency that reports to the Governor, issued its decision on the currency exchange industry's request for a rate increase. The rate increases were exactly the same increases that the currency exchange industry requested in its petition for a rate increase.
Woodstock Celebrates Upcoming Rule to Restore Consumers' Ability to Enforce Rights and Protections in Court
Today, the Consumer Financial Protection Bureau (CFPB) finalized its rule to restore consumers' right to join together in challenging financial fraud and scams in court. The result of five years of careful study and consideration, the rule would restrict the financial industry's use of forced arbitration – a tactic Wall Street banks and payday lenders use to block consumers from challenging illegal behavior in court.
Open Letter to Edward Jones and Stifel Regarding the Fiduciary Rule
Woodstock addressed an "open letter" to the leaders of Edward Jones and Stifel in their capacity as leaders within the retirement advice industry and as known critics of the Department of Labor's (DOL's) new "fiduciary rule," which requires financial advisers to offer advice that is in their clients' best interests.
Victory on Prepaid Credit Cards
Woodstock Institute celebrated victory in the successful defense of Consumer Financial Protection Bureau's (CFPB) rule on prepaid cards against a repeal effort by Georgia Senator David Perdue. Sen. Perdue had attempted to do away with CFPB's finalized prepaid rule through the Congressional Review Act, a law which enables Congress to roll back federal regulations.
Woodstock Welcomes Lauren Nolan as Research Director
In May, Lauren Nolan joined the Woodstock Institute as our Director of Research. Lauren will lead Woodstock's applied research work, providing the empirical grounding for its policy and advocacy initiatives.
2017 Community Investment Award Reception
Woodstock Institute presented its 2017 Community Investment Award to the National Community Reinvestment Coalition (NCRC) at its annual reception on May 18 in Chicago. Woodstock president Dory Rand presented the award to NCRC "for its extraordinary leadership in building the strength of NCRC members and negotiating significant Community Reinvestment Act (CRA) agreements with Key Bank, Huntington Bank, and Fifth Third Bank." NCRC Chief Operations Officer Jesse Van Tol, who led NCRC members in negotiating those agreements totaling over $62.6 billion in lending, investments, and services, accepted the award on behalf of NCRC.
Director Rand Lead Panel Focused on Fintechs at This Year's NCRC Conference
The financial technology (fintech) session was one of the most interesting sessions at the NCRC conference. Woodstock Institute president Dory Rand moderated the panel.
Budget Stalemate Clouded Productive Legislative Session
The budget stalemate darkened the mood in the Capitol. However, Woodstock and others have been working to pass various pro-consumer bills, and we are pleased to report some success this session.
Recent Work

Woodstock Offers Counterproposal on Check-Cashing Rate Increase
July 2017
Patterns of Disparity: Small Business Lending in the Buffalo and New Brunswick Regions
April 2017


Patterns of Disparity: Small Business Lending in the Chicago and Los Angeles-San Diego Regions
January 2017
Woodstock in the News

Here is the Trump administration's chance to put working-class families first


In a win for consumers, President Donald Trump's Labor Secretary Alexander Acosta has announced that he will follow the law and allow key provisions of the "fiduciary rule" to take effect on June 9. The fiduciary rule, which was developed and finalized during the Obama administration, would require retirement investment advisers to offer advice that is in their clients' best interests.
Without the rule, such advisers are permitted to give advice that serves their own interests, not the consumers'. In this classic case of conflict of interest, consumers lose. President Barack Obama's White House Council of Economic Advisers found that taking bad financial advice cost working- and middle-class families $17 billion per year.
Considering the complexity of investing for retirement and the fact that many so-called advisers are largely seeking to line their own pockets, many retirees face the prospect of outliving their retirement savings. Inadequate retirement savings or depletion of savings through excessive fees and commissions can mean sacrificing or skimping on necessities such as food and health care. Retirees may be pushed into poverty, which not only harms the retiree, but also creates fiscal pressure on publicly financed retirement programs and on other public assistance programs.
Requiring retirement investment advisers to provide an honest assessment of the cost and benefits of various investment products is common sense.
But in the era of "fake news" and "alternative facts," common sense does not always prevail. Secretary Acosta has signaled that the rule may eventually be scrapped, possibly leaving us with a consumer protection that was squashed before it had a chance to work. The prudence of the fiduciary rule has already been extensively studied and studiously considered. It's time to let the rule take effect and for consumers to be able — at long last — to confidently rely on the advice that is given to them.

Read the full story